We Reward You To Stay Healthy
We incentivise living healthy, making you push yourself further with free rewards at stake!
All the motivation you need. All in one place.

learn more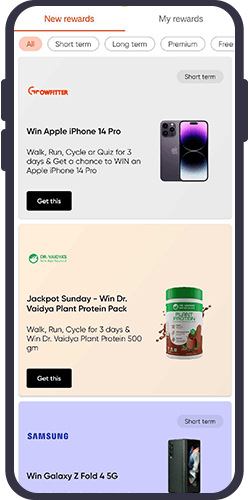 Rewards
Get assured prizes for free! Pick & choose from our library of exclusive rewards. We've got everything from fitness gear & electronics to fashion apparel from top brands. We're like your go-to online store, except you burn calories instead of burning cash.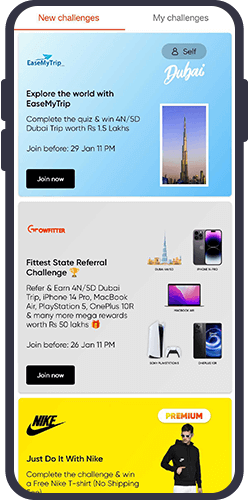 Challenges
Fitness challenges are a great way to motivate yourself to stay on track with your health and fitness goals. Participate with friends & family for exciting rewards guaranteed to bring out your competitive spirit.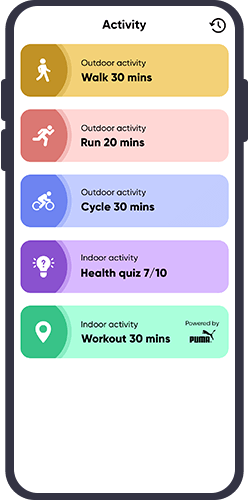 Activities
Regular physical activity can reduce the risk of chronic diseases such as heart disease, strokes and diabetes. So physical activity is the key to leading a healthy lifestyle. You can complete various activities on the Growfitter app and earn assured rewards for achieving your targets!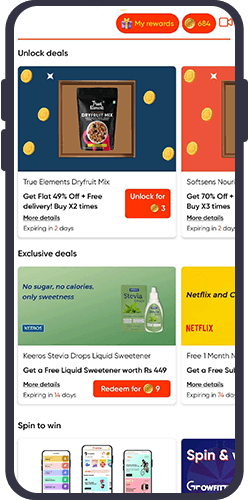 Points
Why buy rewards when you can get them for free by living healthy? Our reward system gives you points for being active. Earn Growfitter Points daily & use them to redeem prizes from a wide range of top products! Don't burn your cash; burn your calories and get rewarded!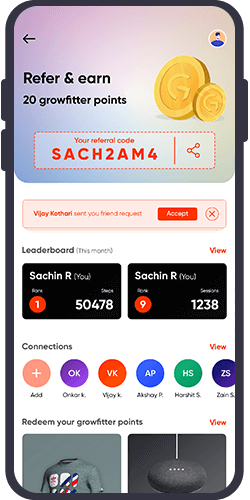 Friends
Fitness is more fun with friends! Share Growfitter with your friends so everyone can track each other's progress and enjoy competing together. The great thing about this is that it allows people to stay connected while motivating each other to stay fit.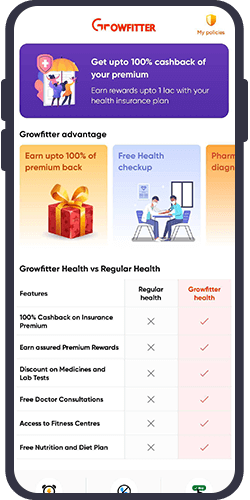 Insurance
Introducing Growfitter Health Insurance for your future well-being and the present. Not only will you gain coverage for the future, but you will also earn cashback on your premium through an active present.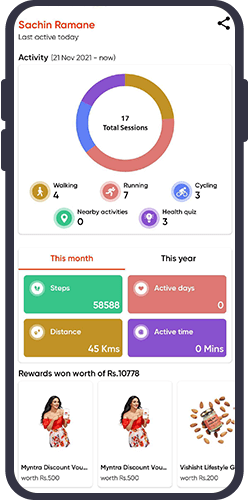 Summary
Growfitter is constantly innovating new ways to keep you motivated to stay active. Our motto won't change - We reward you to stay healthy. So, say goodbye to laziness and get rewarded in health and wealth on Growfitter.
Get Fit
Growfitter is the perfect way to integrate fitness into your daily routine and reward yourself for your efforts. We empower you to be fit and healthy by incentivizing you with rewards that keep you motivated.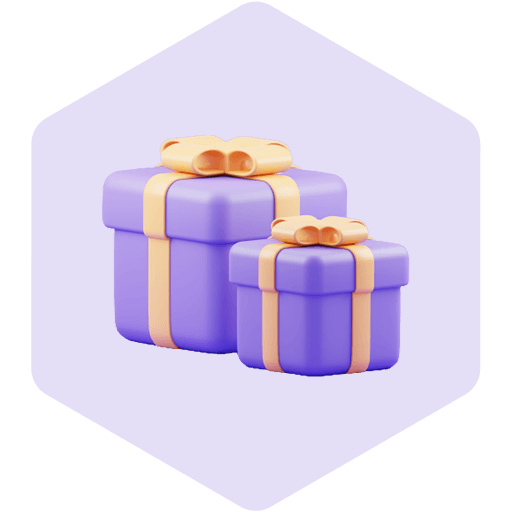 Get Rewarded
Your daily steps, activities, and games on our app earn Growfitter Points that you can use to redeem rewards. Pick and choose from our exciting rewards library, including mobile phones, laptops, gym equipment, fashion gift vouchers, etc.